Who We Are
---
At St. Leonard's Place Peel (SLPP) we understand that situations of mental illness, addiction, or conflict with the law can be difficult to overcome. We also acknowledge that, with the right supports and a strong personal commitment to change, a brighter future is possible.
For more than 45 years, St. Leonard's Place Peel has offered a space of healing and reintegration for men 18 years and older. Our transitional housing program and wraparound supports provide men dedicated to their recovery journey with an opportunity of a fresh start.
SLPP's model of care is strengths-based and person-centered. Every client is engaged as a partner in a plan of care that is customized to the needs of the individual seeking support. Each client is supported by a multidisciplinary team of staff with expertise across a broad range of professional backgrounds – including social work, nursing, personal support work, nutrition counselling, psychiatry, criminal justice, and recreational therapy.
Mission, Vision, and Goals
---
Who we are and what we do.
St. Leonard's Place Peel provides community-based residential support for men over 16 years of age who have significant mental health and substance abuse problems, as well as those who have had involvement with the justice system.
We have developed and implemented a unique approach to respond to the full range and intensity of needs of our residents who are often not served by our community health and aftercare agencies, and who have challenges accessing community-based, or supported housing.
We are committed to building a safer and healthier community by remaining a transparent and active neighbour in the Region of Peel. SLPP believes every member of our community has value and purpose in life and, with the appropriate support, can make a contribution.
Vision
We will be an innovative leader committed to building safe and healthier communities of inclusion that care for and value each and every individual.
Mission
St. Leonard's Place Peel is dedicated to supporting our clients, building their capacity and enabling the developments of key life skills through evidence-informed holistic programs and services that optimize quality of life.
Philosophy of Care
---
Our counselling services and programs are designed to enhance the client experience through capacity building frameworks that are practical, responsive, and evidence-based.
We utilize supportive counselling and clinical modalities within a multidisciplinary team environment to create an environment that is client-centered, holistic, and integrative in its approach.
As partners in care, we believe our role is to guide the recovery and reintegration process, and client's role is to own and drive that process forward.
Our Evidence-Based Approach
For over 40 years, St. Leonard's Place Peel (SLPP) has offered supportive housing with intensive case management, and an integrated set of services and supports that treat individuals and their needs as unique and their lives as holistic. In other words, SLPP's community and staff have long since recognized that for individuals to be healthy, resilient and their lives to be fulfilling and whole, they need to experience and engage in a variety of interactions and activities and achieve a life balance. This is why our intensive and integrated case-management approach includes a variety of needs and asset assessments, as well as a multitude of programming and supports, from psychiatric counseling to life skills, to group outings, employment opportunities, recreational activities, and much more.
Supportive Housing
SLPP combines housing and many services in one location (i.e., a one-stop shop), which is a cost-effective model for providing intensive support for helping people live more stable and productive lives. It has been shown, through cost-benefit analysis, that the supportive housing model is preferable to other approaches that encourage the homeless population to cycle through emergency shelters, hospitals, detention facilities, rehab centres and the streets. The positive social, economic and community impacts of this housing approach have been studied and documented numerous times.
History
---
The Beginning of St. Leonard's Place Peel
"I am not my brother's keeper. I am my brother's brother."
– Sir Robert Williams, K.S.S., C.M., O.M.C.
Sir Robert Williams was instrumental in establishing St. Leonard's House in Windsor in 1962. Two years later, Sir Robert moved his family to Bramalea where he soon became involved with the St. Vincent de Paul Society delivering Christmas packages to men at the Brampton foundry. That altruistic nature would lead him to open his home to inmates who had nowhere else to go.
A Board of Directors was formed that comprised like-minded, motivated and dedicated members of the community. Two-and-a-half acres of land were donated by Bramalea Limited, and on June 21, 1971, Sir Robert Williams's dream became a reality when St. Leonard's Place Peel (SLPP) opened its doors to 21 men.
Growth
Over the years, SLPP steadily grew from its modest beginnings. An expansion to the residence allowed for more rooms in 1987 and a major new addition in 2000 almost doubled the agency's capacity. This was also when SLPP expanded its mission, from only serving federal parolees, to providing services to those facing vulnerability to homelessness and mental illness.
Another major expansion in 2007 gave another 24 rooms and an expanded, professional kitchen to serve the growing population. Two new floors were added to a residence in 2012, bringing an additional 21 beds to the agency.
St. Leonard's Place Peel, Today
SLPP has grown from a modest 21-bed halfway house to a major transitional housing provider in the region with a 117-bed capacity and a multi-disciplinary care team. The first four decades of SLPP saw the agency grow in its commitment to providing men with the tools they need for a brighter future – and it is this consistent commitment to excellence that will continue the growth and development of St. Leonard's Place Peel as we look forward to the next decades in front of us.
Annual Reports and Financial Statements
---
At SLPP, we are committed to transparency and accountability. We take pride in responsibly managing every dollar we receive. Our most recent and past financial statements indicate where all of our funds come from and how they're used.
St. Leonard`s Place Peel is a Registered Charity and is regulated under the Canadian Income Tax Act through the Charities Directorate of the Canada Revenue Agency.
Our Charitable Registration Number is: 119185098RR0001
If you would like to see our Registered Charity Information Return, please click:
Board of Directors – 2020-2021
---
Sylvia Kucinska De Ocampo, President
Rizwan Hassan, Vice-President
Shane Guadeloupe, Secretary
Judy Labelle
Gumti Raghunauth
Mike Maclellan
Mide Seyi-Ajayi
Funto Julius
Shade Ladipo
Christy Upshal
Owen Lobo
Strategic Plan
---
In 2019, St. Leonard's Place Peel (SLPP) initiated a Strategic Planning exercise to identify which opportunities would best support our vision for the future.
Through funding provided by the Peel Leadership Centre, SLPP hired a consultant who supported the agency in the following strategic planning activities:
Information gathering through literature review, as well as interviews and focus groups with management, staff and the board of directors
Funders, service providers and other leaders in the community were interviewed, and two town hall meetings were held with program delivery staff
A planning retreat was then held in May 2019 that engaged senior staff and board members in discussions about the future of SLPP
Further work was done in June and July to refine the strategic directions and to identify related objectives and implementation targets
A Summary of the Strategic Plan can be viewed here.
St. Leonard's Place Peel Privacy Policy
St. Leonard's Place Peel is committed to complying with all applicable privacy legislation.
We collect Personal Information from our donors and website visitors ("Donor Personal Information"), with their consent, for the purposes of determining website efficacy, fund raising and issuing charitable receipts.
We are committed to maintaining the confidentiality of Donor Personal Information. We do not lend, exchange, rent or sell Donor Personal Information to third parties.
All personal data provided to us on our website is secure information. We gather information about visits to our website for statistical analysis and improving our website content. We adopt various electronic and management processes to prevent unauthorized access and ensure proper use of information provided to us online.
Any access requests or concerns regarding the handling of Donor Personal Information, compliance with this Policy or for a copy of our Comprehensive Privacy Policy, please contact our CEO in writing.
If you supply your email address or telephone number, you may receive fundraising and information emails and telephone calls from us. Please contact us at (905) 457-3611, if you wish to be removed from our email list or telemarketing list.
COMPLAINTS POLICY
SLPP is committed to providing excellent service. We recognize that, from time to time, there may be concerns or complaints and we are committed to:
• Addressing complaints in a timely, fair, respectful and accountable manner;
• Providing an opportunity to explain the problem, prompt action and ongoing follow up until the issue is resolved;
• Making this process accessible and open.
This policy sets out the process for addressing concerns and complaints which stakeholders, including donors, funders, supporters and the public, may have with SLPP. A complaint may be about our services, programs, fundraising, donor relations, volunteer relations or communications.
Procedures: How to Make a Complaint
1. If you have a complaint or concern, you are encouraged to talk with the staff person or board member at SLPP who is most connected to the concern/situation. The relevant person can be found through the SLPP website, by emailing info@slpp.ca or by calling the SLPP office. Your concern will be directed to the person most able to assist you with the process of making and addressing a complaint.
2. This relevant person will document your concern and include your name and contact information, the date, a description of the complaint, what you are requesting in order to resolve the complaint and the final resolution or decision. It is hoped that through this conversation, your concern will be addressed to your satisfaction. You will be kept informed if there are more steps involved in addressing your concern.
3. If your complaint is not resolved, or if you are uncomfortable discussing the issue with the relevant person, you can inform the supervisor of the person about the complaint. In most cases this would be the Director of Operations, the Director of Healthcare Service or the Supervisor of Operations. Where a complaint is related to the CEO, the stakeholder may direct the complaint to the Board Chair, who will work to resolve the complaint.
4. If the Director of Operations, Director of Healthcare Service or the Supervisor of Operations are not able to resolve the complaint to the satisfaction of all parties, your concern will be referred to the CEO. You will be kept informed at each step.
5. The CEO may choose to bring the complaint forward to the Board of Directors for review and advice. The CEO will then determine what the appropriate action or recommendations are and will inform you in writing of this information. It is the responsibility of SLPP staff to implement the recommendations.
Guidelines for Implementation
1. Confidentiality will be respected at all times. There will be no repercussions to someone bringing forward a complaint in good faith.
2. The initial response to a complaint should occur as soon as possible and not longer than one week from receiving the complaint. Every effort will be made to review and respond to a complaint within 30 days.
3. Documentation about the complaint will be kept in a file separate from any other file related to the stakeholder.
4. It is the responsibility of all staff to have a working knowledge of the complaint resolution process and to co-operate with the processing of complaints.
5. It is the responsibility of the Directors and Supervisors to track and respond to any trends identified through the complaint resolution process.
6. It is the responsibility of the CEO to report to the Board annually on the number, type and disposition of the complaints received.
Partners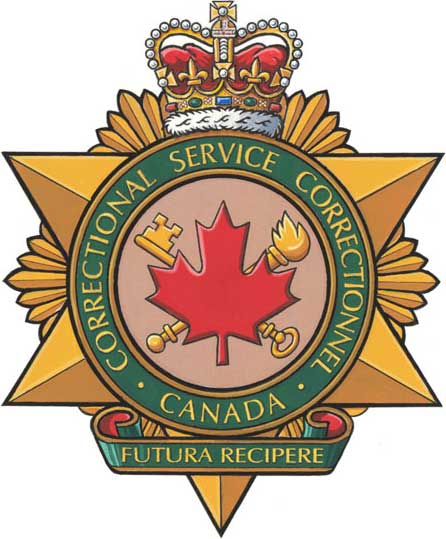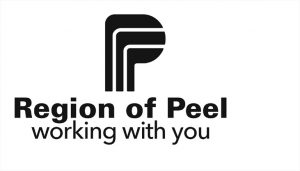 Funders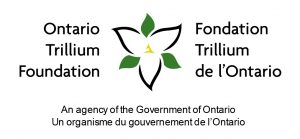 The Ontario Trillium Foundation (OTF) is an agency of the Government of Ontario, and one of Canada's leading granting foundations. OTF awarded $108 million to 629 projects last year to build healthy and vibrant communities in Ontario.
Slaight Family Foundation Seniors Initiative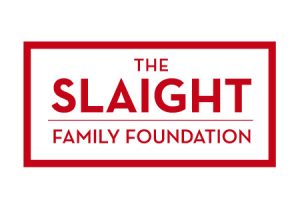 St. Leonard's Place Peel is supported by the Government of Canada's Emergency
Community Support Fund and the Brampton and Caledon Community Foundation.